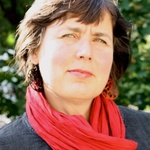 Marianne Lehtimäki
Architect SAFA, Nordic Master of Architectural Heritage. Own studio at Kirkkokatu 13 B, Porvoo, Finland
Tasks targeting cultural environment, heritage, restoration and development projects.
Among them:
Consulting coordinator the Monitoring Group on cultural heritage in the Baltic Sea States since 2006 (mg.kpd.lt);
Project manager of the Pro BSR common heritage –project 2014-2015 funded by the Council of Baltic Sea States' PSF funding;
Project manager of the development project of the former President of P. E. Svinhufvud Home Museum dealing with planning and design phase (2014-2015) led by the National Board of Antiquities, Finland, part-financed by the European Structural Funds;
Surveys and reports dealing with enhancement of regional development by cultural heritage and tourism approaches. Latest in English ordered by the Ministry of Culture and Education of Finland: http://www.minedu.fi/OPM/Julkaisut/2015/Baltic_Sea_Region_Cultural_Routes.html?lang=en;
Member of the Steering Group of the EU Strategy for the Baltic Sea Region Priority Area Culture.