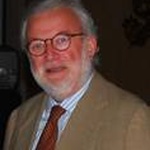 Eugenio Vassallo
Full Professor of restoration, Department DCCA of Architectural Construction and Conservation, University IUAV of Venice, Italy.
The work of Andrea Palladio on the Palazzo della Ragione in Vicenza – today known as Palladian Basilica – is mainly focused on the wide portico that wraps the building since its founding dedicated to the administration of civil justice.
After the Palladio's intervention, the Basilica complex did not undergo substantial changes throughout its history although, in the Nineteenth Century, many projects have been developed to introduce significant transformations especially in the shops level, under the wide hall. Important restoration works were carried out on the Basilica just in the Twentieth Century.
In the matter of the topic under discussion at the Riga meeting, it is interesting to underline the three aims that, each time, animated the contemporary intervention dedicated to the monument inherited from the past.
First of all, the realization of the great-arch structure built by reinforced concrete and then covered by wooden planking. The second aim was to ensure an appropriate use of the monument in accordance with the current requirements and regulations. The third issue was related to the realization of a new volume, partly underground, placed on the left of the Basilica, where are located all the power and safety plants and other significant services.
The three aims illustrated above are held together by the same principle of method: the will to ensure the maximum conservation of the Basilica respecting not only the formal issues but also, perhaps above all, the building ones.
Photo: www.iuav.it